Superman (Electric)
Posted on June 30, 2013
Difficulty: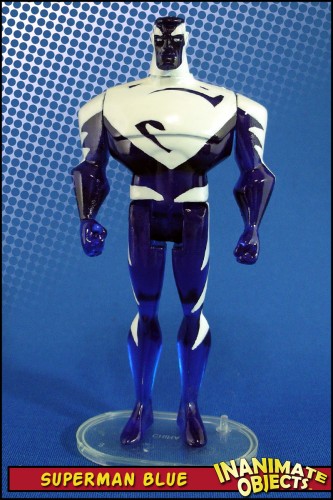 Some time ago the mighty Stew started experimenting with translucent resin in his castings. The results created some unique and fun characters that we never would have gotten otherwise.
One of the first was Superman from his "electric" days. Frankly, these comic stories are not anywhere near the top of my list. But if splitting Supes in two and giving him electricity-based powers is what it takes to get rid of the mullet he sported at the time, then by all means let's get electric!
I mimicked the efforts of 37Customs in terms of paint. I followed his and Stew's recommendations of applying a few coats of the Model Masters transparent blue/red. That really helped, uh, electrify the look.
Thanks, fellas!
Created February 2013