Superlad
Posted on July 5, 2013
Difficulty: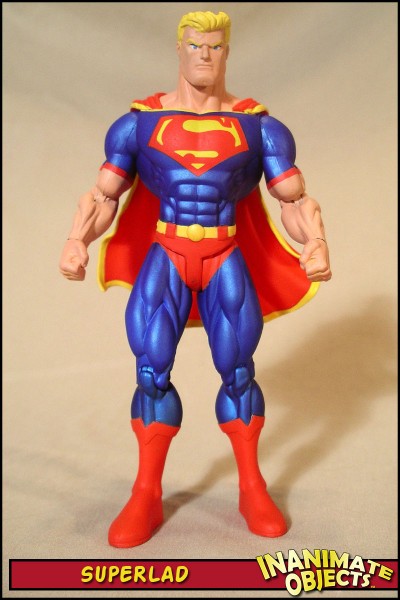 And thus begins my downward fall on the slippery slope of McGuinness style customs! I've always enjoyed McGuinness' art, and fellow customizer Swass has shown how much fun these can be. I'm hoping to make more in the future, but I'll start small for now.
Superlad is just the standard Superman figure with some paint changes. I did not want to repaint the whole figure, so instead of priming with Krylon grey, as usual, I sprayed the base with Dullcote. This acted as an "invisible" primer. Given the little area I had to cover, this worked.
The only physical change is the removal of Superman's spit-curl. The rest is paint applied to the arms, head and cape.
Once the Superwoman and Batwoman figures are released, he'll look like he belongs on the shelf!
Created Spring 2007