Supergirl (STAS)
Posted on July 6, 2013
Difficulty: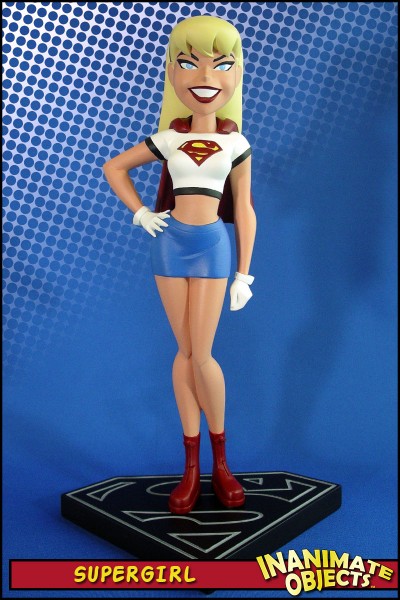 Through my regular searches for unique animated-style creations, I recently stumbled upon the amazing talent of Kristopher Meadows. Not only is he a talented painter and illustrator, but he's on fire as a sculptor. Just look at this Supergirl! That's the most accurate rendition of Kara I've ever seen in three dimensions.
The following photos are my finished and painted rendition of Kristopher's sculpt.
Thanks for making her available, Kris!
Created Summer 2009