Supergirl (Cir-El McG Style)
Posted on July 5, 2013
Difficulty: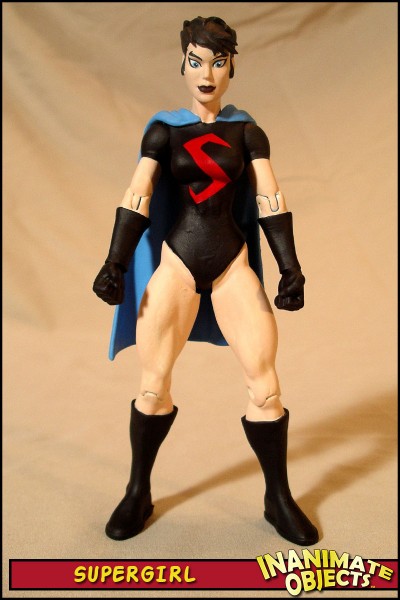 As I continue my descent ito the world of McG customs, I wanted to continue with the cast of "Public Enemies." Thus I chose the (oft maligned) Cir-El, a.k.a. Supergirl, for my next project. I know her tenure was short-lived, and she wasn't terribly popular, but I thought the idea of Superman's future daughter coming back in time was pretty nifty.
The base figure was, of course, the McGuinness style Superwoman. Magic Sculpt was applied to create the boots and gloves. Superwoman's hair was Dremeled away and replaced with a new 'do of Magic Sculpt. The rest is paint.
Cir-El was painted on site at Zeus Toys and Comics during Bride of CAPE. CAPE is the largest Free Comic Book event in the nation, and I'm honored to have been a part of it.
Created Spring 2007