Solovar
Posted on June 30, 2013
Difficulty: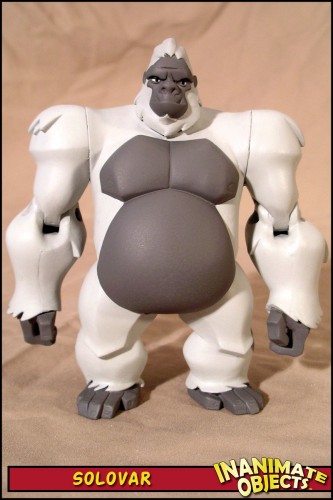 The arrival of Mattel's JLU Gorilla Grodd figure meant many customizers could now achieve their life-long dreams of creating their very own Gorilla City populace. I started down such a long road with Solovar, head of Gorilla City Security.
Aside from the obvious color change, Solovar's only noticeable difference from Grodd is his hairline, beard and forehead. After Dremeling down Grodd's noggin, I used Magic Sculpt to extend the forehead up, create new hair on his head, and add a small amount to the beard.
I think the final result is tremendous fun. He's a giant, gun-toting, white ape. What's not to like?
Created Winter 2008