Roxy Rocket (Bombshell)
Posted on July 14, 2018
Difficulty: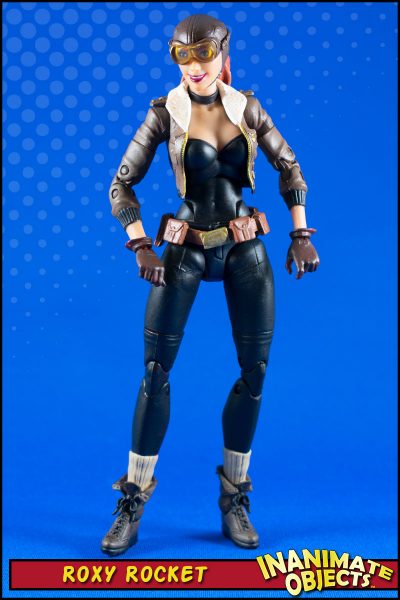 Of the many Bombshell customizing possibilities, Roxy Rocket is probably the lowest hanging fruit. She's essentially a head swap and a repaint. It doesn't get much easier.
Roxy is made using a Harley Quinn Bombshell body. The only physical change I effected was the removal of the cuffs on the thigh. (Roxy doesn't wear shorts!) Roxy's head is Batgirl Bombshell. I chopped off the ponytail and re-attached it with a peg, so it can swivel from side to side now.
Roxy's rocket previously belonged to a DC Collectibles animated Roxy figure. I applied a new paint job to help differentiate the two.
Created July 2018