Robin (Old Wounds)
Posted on June 30, 2013
Difficulty: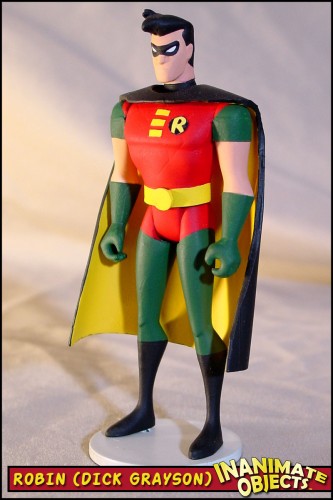 Another fairly common recipe I wanted to put my own spin on, this is how Robin (Dick Grayson) appeared in "Old Wounds."
He's obviously a repainted Nightwing, with a modified mask and newly sculpted hair. His cape is a hand-me-down from Detective Bats.
The gloves are made from styrene. No matter how many Robins I paint, I always forget what a pain this color scheme is to keep sharp and clean.
Still, I'm very happy with the results. This is now my "main" Robin.
Created Spring 2000