Robin (Classic)
Posted on August 11, 2022
Difficulty: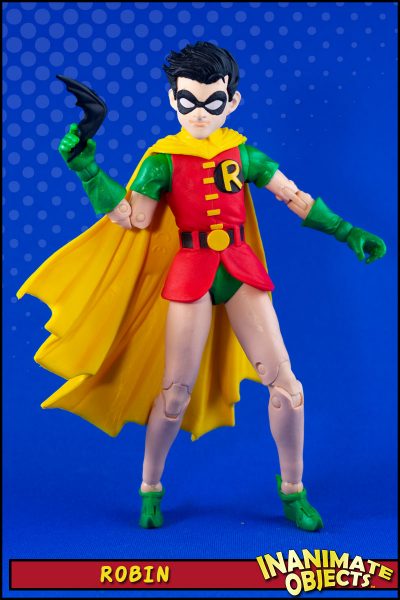 As soon as McFarlane's Dark Knight Returns Carrie Kelly Robin started to hit store shelves, every customizer worth his/her salt started to convert Carrie into a young Dick Grayson Robin. Most people performed a basic head swap and called it a day. I wanted to take things a bit farther.
Carrie's sculpt strongly reminded me of a young Dick Grayson Robin as rendered by Jim Lee. That was my target. And that required a head that was slightly oversized for the body. The near-perfect solution came in the form of the recent Damian Wayne Robin. The head was the right size, but the mask was wrong, and his expression was angry. I wanted happy and jubilant. So I reshaped the mask and mouth using Magic Sculpt. I also added a couple of stray hairs.
Aside from painting the head, I added some metallic green to the sleeves, gloves, and boots, to match my recent Batman and Batgirl repaints.
Created May 2022