Richard & Chris
Posted on July 6, 2013
Difficulty: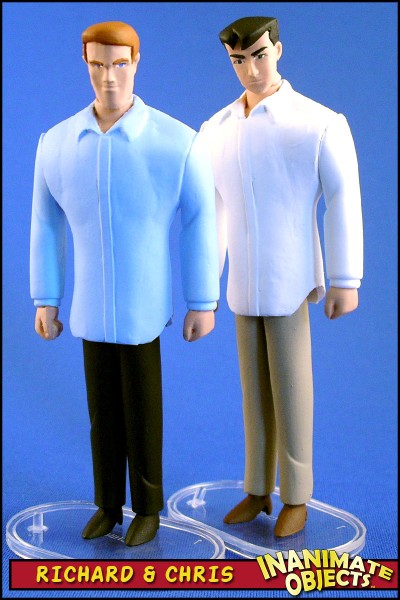 I was honored to be asked to create the cake topper figures of my friends Richard and Chris for their wedding last September. It was a delightful service on a gorgeous day at Fair Park in Dallas. One of the most pleasant weddings I've attended.
Both figures are based on the Doomsday: Lex Luthor produced by DC Direct. Richard's head is made from a Nemisis noggin, and Chris from a Cosmic Boy. (Thanks for the assist, Glassman!)
For those that don't remember, Richard is the owner of the mighty Zeus Comics and Toys. He and Chris also create the web series the Variants, a mighty funny show about working in a comic shop.
Congratulations, fellas!
Created Fall 2009