Puppeteer
Posted on July 4, 2013
Difficulty: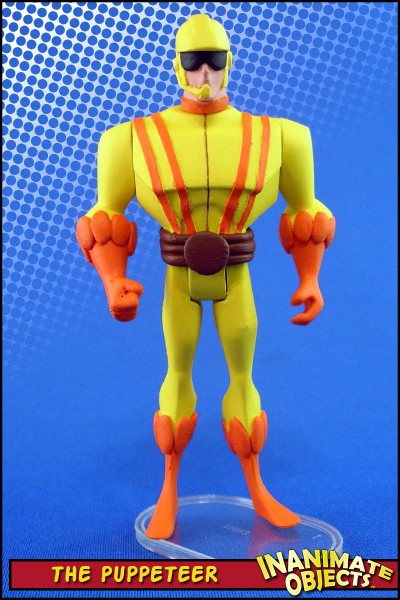 Yet another obscure villain I can barely name, much less describe his MO. This latest edition to the shelf is brought to you by the mighty Stew. Stew is THE man to call when it's time to boost your roster of D-list villains.
Stew crafted the head, which I then applied to a standard JLU medium male body. The sculpted additions are Magic Sculpt and vinyl. A little paint and clean up and the Legion of Losers Doom is expanded!
If you're looking for him in an episode of JLU, don't blink. You'll miss him.
Thanks Stew!
Created October 2012