Poison Ivy's Kitchen
Posted on September 28, 2013
Difficulty: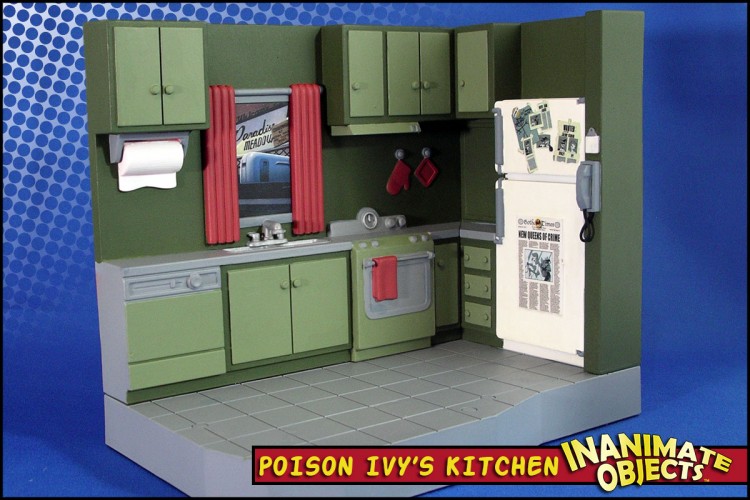 Maybe I've watched the episode "Harley and Ivy" too many times, but one day I was struck with how easy it would be to convert a Simpson's kitchen playset to Ivy's suburban kitchen in Toxic Acres. The effort consisted primarily of paint, with new graphics for the window and refrigerator. The only physical changes I made was to the Simpson's voice activation pegs. I removed those from the bottom and filled in the holes with Magic Sculpt.
The amazing Poison Ivy custom was made by Zelu1984. And that's Climax1's fantastic Harley (with the hammer). Casual Harleen is by yours truly.
Download the window and refrigerator art in the Downloads section.
Created September 2013