Poison Ivy's Creatures
Posted on July 4, 2013
Difficulty: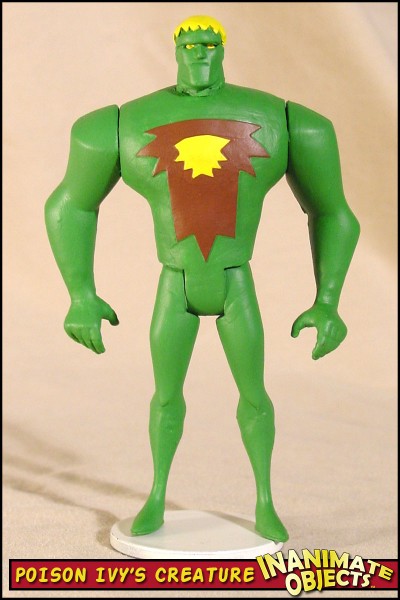 What you see here is something of a simplified amalgam of Ivy's creations as they appeared in "Chemistry" and the fantastic video game "Batman: Vengeance."
Obviously, the recipe is that of the now infamous new school Bane. The torso is Happy combined with Detective Bats' lower half. The torso leaf pattern is cut from vinyl. The head was once Bruce Wayne, but sports a new Kneadatite haircut and lost some weight in the cheeks.
He's a bit silly looking, but makes for some fun muscle standing behind Ivy. One can never have too many henchmen.
Created Summer 2002