Nocturna
Posted on July 6, 2013
Difficulty: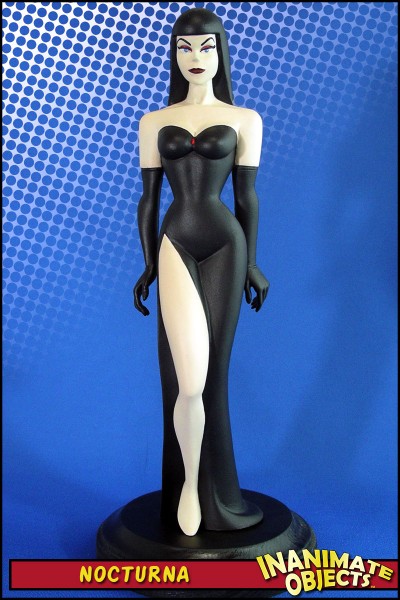 Sometime during production of the original Batman: The Animated Series, Bruce Timm pitched a vampire character named Nocturna as a new female adversary for Batman. As the story goes, the character and script were shot down by the network (Fox at the time), and so the whole idea was scrapped. But Timm's designs remained, and now she's made it to 3-D form.
This particular statue was sculpted by Barsom, an amazingly talented artist who has created a number of DC Direct products. Check out his Deviant art page. You might be surprised how many of his statues and figures are on your shelf!
The statue is slightly taller than the DC Direct animation maquettes, but she still fits in rather well on the shelf. Hey, maybe she's just a tall gal!
I'm thrilled to have had the opportunity to build-up and paint this piece, and to feature her in my collection.
Created Summer 2005