Nightwing (GTO)
Posted on July 15, 2020
Difficulty: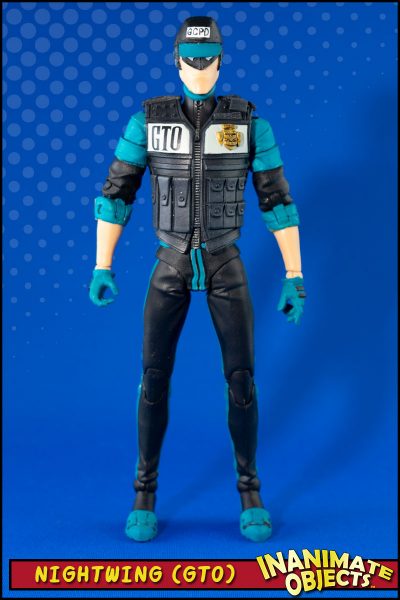 McFarlane's GTO Joker figure offers up all kinds of customizing possibilities. Not the least of which is Nightwing!
Obviously, the easy part is simply repainting the green to an appropriate Nightwing blue. The harder part was finding a head that would pass as Sean Gordon Murphy's depiction of Mr. Grayson. Between his mask and jawline, he's a fairly simple shape. The answer came in the form of the animated "Gods and Monsters" Batman figure. Yeah, I was surprised, too. The hat, mask, and spikey hair in the back were added using Magic Sculpt (and vinyl for the hat brim).
Sometimes the simple ones work best.
Created July 2020