Metallo (Suit)
Posted on July 4, 2013
Difficulty: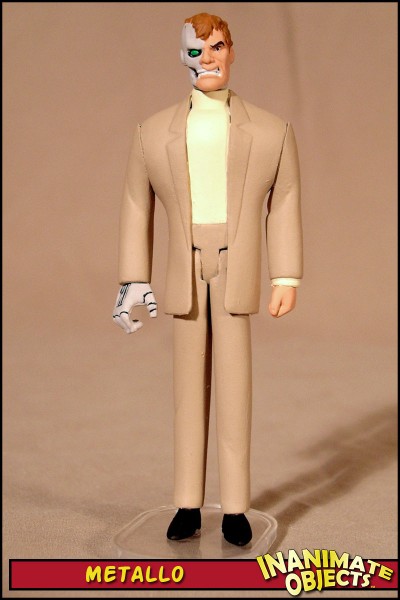 Another recipe brought to you by Glassman!
This project is a straight-up copy of Glassman's recipe. The base body is a DC Direct "Superman: Doomsday" Lex. I merely swapped out the head and right hand from a Hasbro Metallo. A little paint and it's time for "Chaos at Earth's Core."
Thanks to Glassman, without whom this project would not have been possible.
Created Fall 2008