Lucius Fox
Posted on July 7, 2021
Difficulty: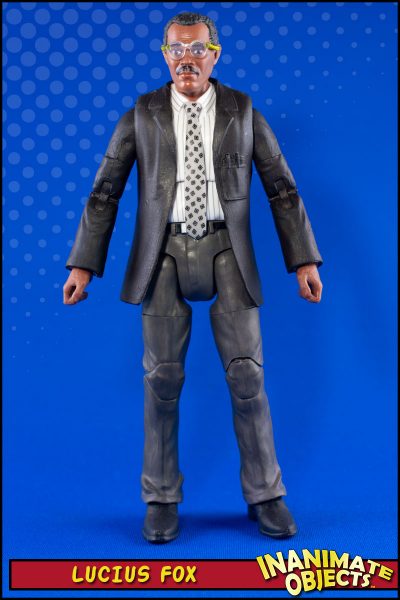 Mattel's recent John Raymond "Ray" Arnold figure from the Jurassic Park Amber Collection looks less like a 1993 Sam Jackson and more like a generic dude, which works well in this case. To my knowledge there's never been a Lucius Fox figure made, in any scale. Not even as Morgan Freeman! I don't think I've even made a custom before. It's time that changed.
This is quite possibly the easiest custom ever. I painted the jacket brown. Yup! That was it.
Maybe Sam Jackson plays him just off screen in the Snyderverse! Release the Sam Jackson cut!
I think I stole this idea from the imagination of dhuntersreviews.
Created June 2021