Linda & Joe
Posted on July 6, 2013
Difficulty: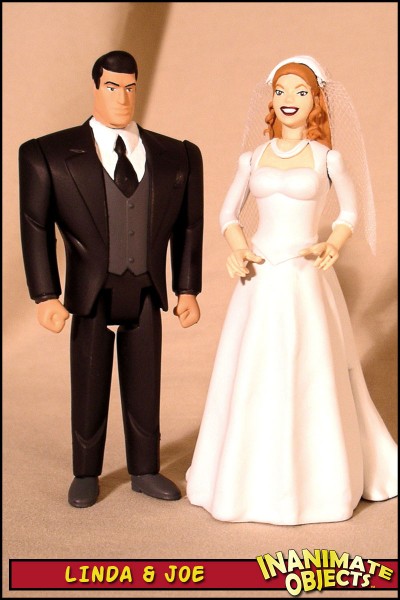 Another pair of wedding figures join the ranks! This time it's of friends Linda and Joe.
Joe is obviously made from a Mattel JL Luthor figure, with some Kneadatite hair and a few paint changes.
Linda's skirt is Super Sculpey over aluminum foil, while the train is left over from an old Anastasia figure. Her torso comes from a Lilo & Stitch character's happy meal toy. The arms once belonged to Speed Racer's gal Trixie. Linda's head is a heavily modified Hasbro Supergirl, with Kneadatite curls and a veil of lace added.
The Violist and I wish them the very best in their new marriage!
Created Summer 2004