Laff It Up Comedy Club
Posted on August 28, 2017
Difficulty: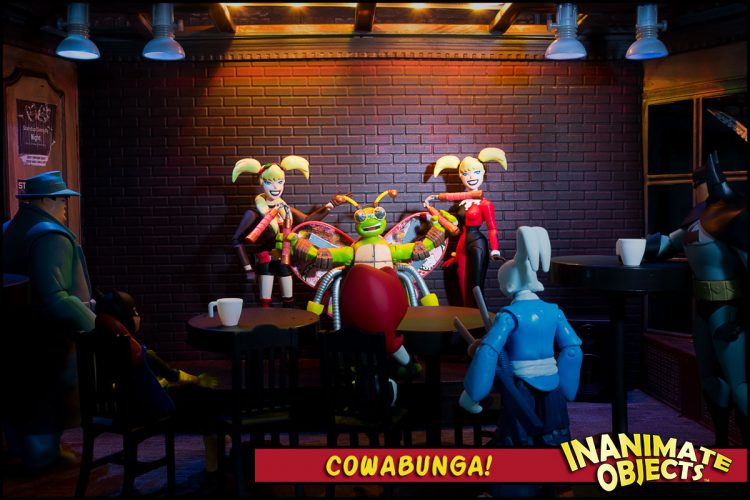 Thanks to the magic of the interwebz, I was made aware of a dollhouse ballet studio playset that was appearing on clearance at Target. I was able to snag one of these beauties on the cheap. I knew it had potential, but at first I wasn't sure what it should become. After much thought, I settled on a comedy club, partially inspired by the BTAS episode "Make 'Em Laugh." (You'll see references to that episode in the wall posters.)
The biggest change I made was the back wall. I stripped off the fake mirror plastic and installed a sheet of 1/12th scale brick. I built a small stage from illustration board. The walls are adorned with some posters I whipped up. The clock was covered with a "Laff It Up Comedy Club" sign. The rest is paint. Oh, and tables and chairs. I made the tables from scrap. The chairs are from a generic dollhouse set at Toys R US.
Such a fun playset! And it's my first official playset creation at the larger 6″/7″ scale. I can't wait to find more reasons to use it!
Created August 2017