Krypto
Posted on July 5, 2013
Difficulty: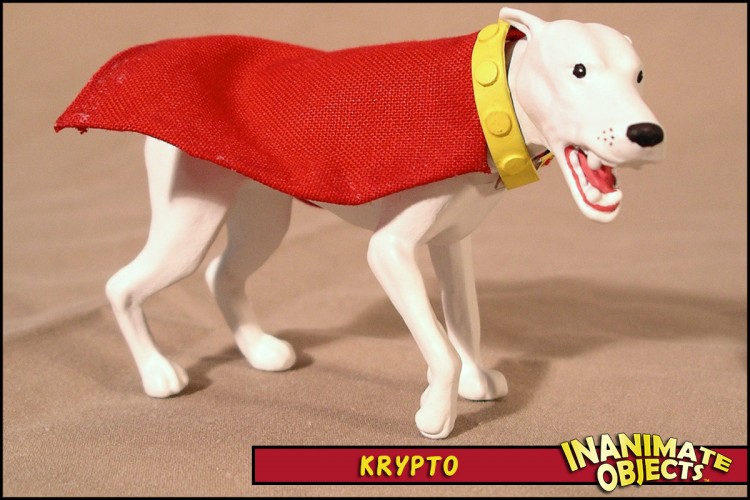 Since I was on a quest to complete the McGuiness-style Bat and Super teams from "Public Enemies," I had to include Krypto. True, he only appeared in a couple of panels, and then he was in shadow, but he was on the cover. That's as good a reason as any.
I'm not real sure how one would make a dog look McGuiness-style specifically. I merely hoped to land in the ballpark. So I used an old doberman figure from a Lara Croft set. (The same one I used for an animated Ace.) I simply painted him white and added the appropriate facial features. The cape is common fabric, with thin metal wires stripped from trash ties glued into the perimeter to allow for posing. The color is painted vinyl.
Not perfect, but reasonably close.
Created Winter 2008