Kevin Conroy (I)
Posted on July 6, 2013
Difficulty: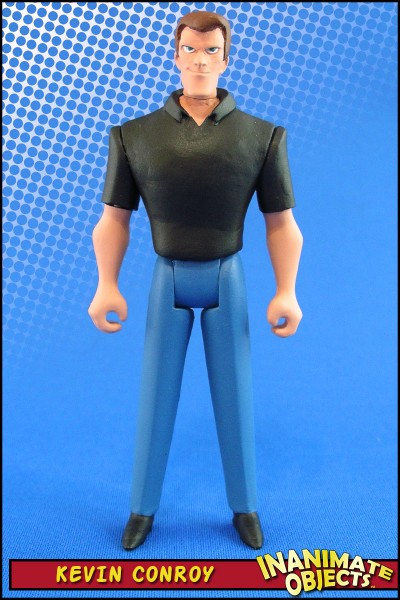 In May of 2012, Kevin Conroy was scheduled to make an appearance at a local show here in Dallas. I was not planning on attending the show, until a friend talked me into making a custom of Kevin Conroy (THE voice of Batman, as far as many of us are concerned), and presenting it to him as a gift. The story of what happened that day is long, and you can read it here. Suffice to say Mr. Conroy graciously accepted my gift and was very appreciative.
I cranked this fella out in a hurry, so there are no WIP photos. He's built on a Hasbro Joker body and a Hasbro Riddler head. The bare arms are a Hasbro Nightwing. Details were removed and replaced with Magic Sculpt.
The package was created in Photoshop and InDesign. The shell is the "resealable" packaging DC Direct used for awhile. (And it was my last one, too.)
I am very pleased with the result, and even more pleased to know this is in the possession of Mr. Conroy!
Created May 2012