Katana
Posted on September 25, 2020
Difficulty: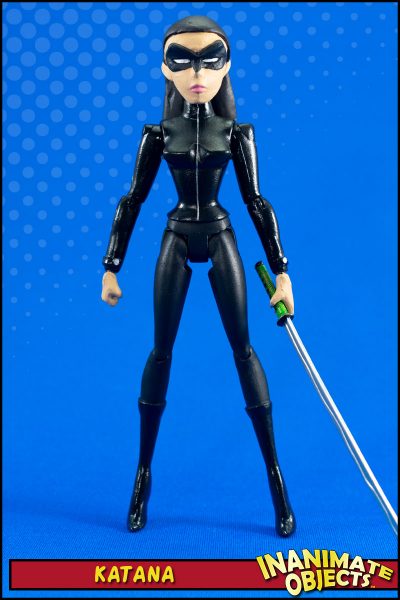 I decided to make a "Beware the Batman" Katana because I thought she might be relatively easy. And mostly, she was. The head is where I got into trouble.
The body is a 6″ TNBA Catwoman. I chose this base so the joints would be black, and reduce the risk of paint rub. I dremeled out the uni-boob, and used magic Sculpt to add the jacket details and the boot tops. The application of the gloss to the jacket and boots as a final step is what really sold it.
Selecting a head was difficult. I ended up using a casting a TNBA Ivy, mainly for the non-smiling face. In the end, the noggin was probably a bit too large (though her head is large in proportion to her body in the show). In my defense, most of the other non-smiling head contenders, like Catwoman or Lois, were just too small. Moving forward, I used Magic Sculpt to shape the mask, and ProCreate to form the hair.
The sword is from the fodder supply.
Created September 2020