Kara Kent (Disguise)
Posted on July 23, 2016
Difficulty: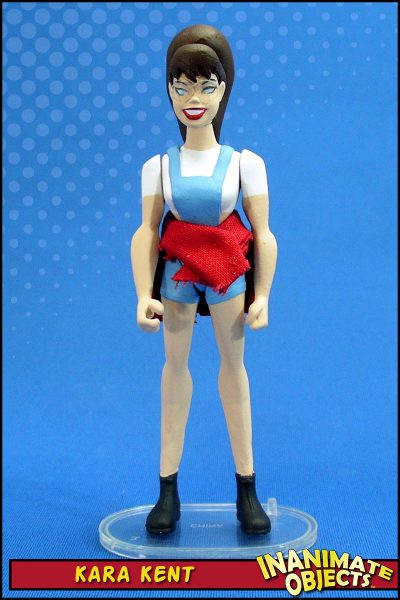 Since I was already making a Kara Kent in her overalls, I decided to go one step further and make her as she appears in one of her disguises.
I started with the same torso and arms I used on the previous Kara. I swapped the legs for Mary Marvel's, as they seemed to have a narrower stance. I added the boots from the old Hasbro Supergirl. Her head started with the ever-loving Jack-in-the-Box Supergirl noggin, with new hair added. Vinyl glasses complete the ensemble.
And yes, I absolutely should have sculpted the coat around her waist. The fact is, I completely forgot about it until painting was well underway. Faking a "soft goods" coat seemed like a fair option at the time.
Glassman is making copies available to order, so check out his website!
Created July 2016