Jonathan Kent
Posted on July 23, 2016
Difficulty: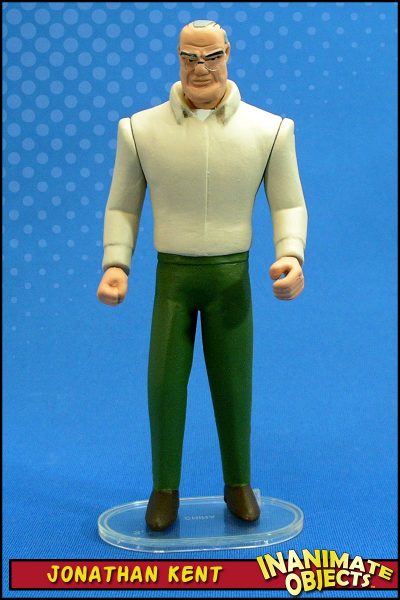 I've always enjoyed the interpretation of the Kents as seen on Superman: the Animated Series. Thus I wanted figures of them on my shelf. I decided it was time to fill that void.
Jonathan Kent was built from Two-Face legs and hands, and a Joker torso and arms. The rest is magic Sculpt.
I knew Jonathan's head would be tough, so I asked Glassman if he would once again step up to the challenge. Happily, he accepted, and the result is so much better than I could have done myself. I simply added the vinyl glasses.
A little paint and he's ready to dispense wisdom!
Glassman is making copies available to order, so check out his website!
Created July 2016