Jingle Belle
Posted on February 7, 2021
Difficulty: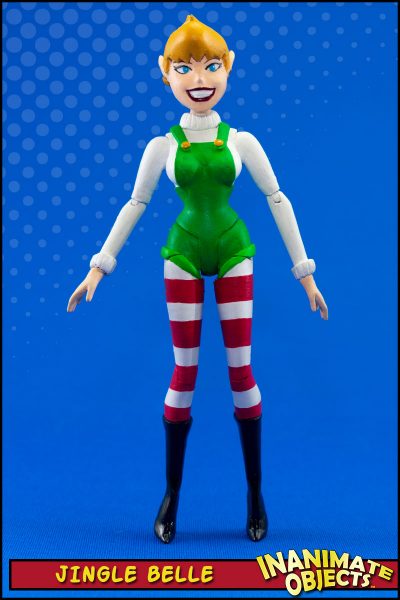 We all know Paul Dini is one of Harley Quinn's creative parents. (The other being Bruce Timm, of course.) But Mr. Dini has created a whole universe of characters, Batman related and otherwise. His creator-owned Jingle Belle is a delight, harkening back to classic Christmas TV specials, and adding more than a little edge. Jing and her comic book family and friends are a great cast of characters. I would love a whole line of figures!
I built Jingle on a TNBA Poison Ivy base, and a casting of my Harleen head. Magic Sculpt epoxy was used to make the necessary costume and hair adjustments. Her feet are castings from an animated Zatanna. (My castings skills are not great, so a fair amount of repair work had to be applied to both feet.)
I would love to see Jingle Belle and her universe of characters properly brought to a screen one day. I know Mr. Dini is holding out for a production deal that allows him to retain creative control of his characters, as he should. C'mon, Hollywood, make it happen!
Created January 2021