Jay
Posted on November 9, 2020
Difficulty: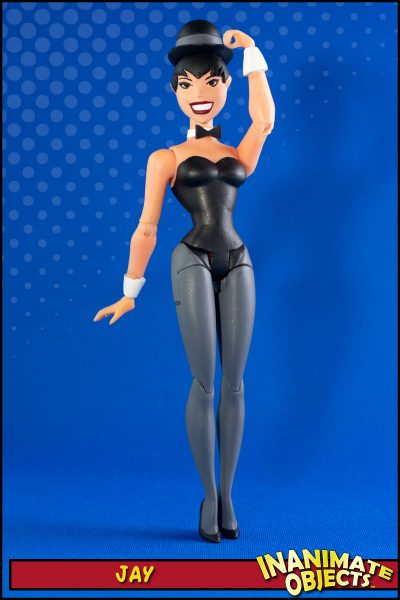 Jay, Raven, and Lark are Penguin's henchgals. They act as muscle and wait staff. I wonder if they have a 401K plan?
Each of these gals share the same base of a Justice League Hawkgirl. The wings were removed (and the holes filled). The legs come from Zatanna. The cuffs are shaped from Magic Sculpt and the bow tie is cut from vinyl.
Jay's head is a casting of Roxy Rocket. The hair is Magic Sculpt. TNBA Riddler donated his hat.
Created October 2020