James Gordon (2022)
Posted on July 24, 2022
Difficulty: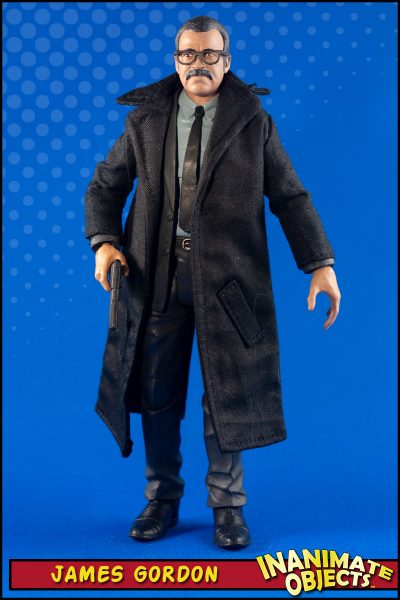 I very much enjoyed Matt Reeves take on Batman. The movie has easily become a favorite. And one of the best things to come out of the film is the casting of Jeffrey Wright as James Gordon. I have always enjoyed his work, but it's next-level in The Batman. He just commands the screen in every scene he's in. Honestly, I would love to see a whole movie or series developed around him as Gordon.
As we approached the opening of the movie, I did like many collectors and customizers did: I used the Diamond Select Westworld Bernard figure as a stand in for Gordon. Of course, the suit was wrong, and Mr. Wright's Bernard figure sports a beard. I wanted a more accurate Gordon for my shelf.
As always, the hardest part to solve would be the head. ("Shaving" a tiny figure head is not likely to end up well.) Fortunately, Geek Mechanics stepped in with some great STL files. I printed the noggin, and some glasses for said noggin. And like so many other customs lately, I used the Diamond Select TV Gotham Jim Gordon body. I only painted the tie. A coat from GPSLot rounds out the ensemble.
Created May 2022