Jack Napier (White Knight)
Posted on July 15, 2020
Difficulty: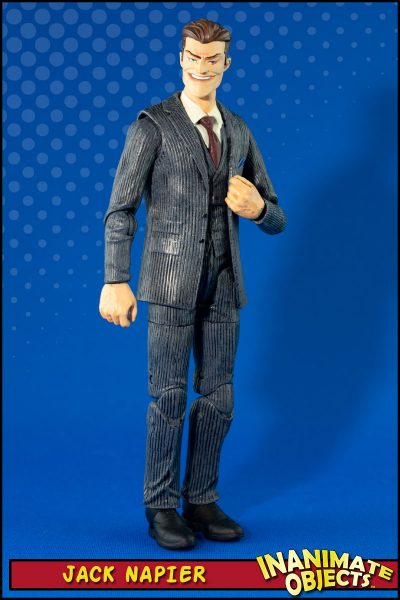 Just when you think you've read every decent angle on a Joker story, along comes Sean Gordon Murphy's "Batman: White Knight." What a fabulous spin on Joker!
McFarlane's White Knight Joker figure offers all kinds of customizing possibilities, not the least of which is the included Jack Napier head. Jack spends most of the book dressed in a suit, and I wanted to depict that. I think he only appears in a three-piece like this briefly, but that's what I had in fodder so we're going with that. The suit in question used to belong to a TV Gotham Hugo Strange. I just swapped heads and painted the neck to match Jack's noggin.
I've got a proper trench coat on order for him to complete the look.
Created July 2020