Inque (Human Form)
Posted on July 3, 2013
Difficulty: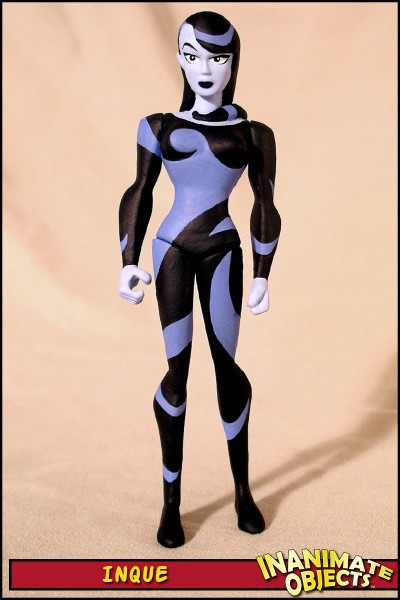 This Inque custom was part of Scott Rogers' Hawkgirl Challenge in CustomCon 14. Multiple participants submitted figures made from Hawkgirl bases, showing what a wonderfully versatile base Hawkgirl is.
Sculpting-wise, I started by removing and smoothing over the details on Hawkgirl. Inque's head is a Justice Lord Wonder Woman, with hair made from Magic Sculpt.
The real challenge was the paint job. I sketched the pattern on the figure with pencil, then carefully painted.
I am very pleased with the result. Maybe I'll make an updated "non-human" version sometime.
Created Spring 2006