Hollow Knight (II)
Posted on February 22, 2022
Difficulty: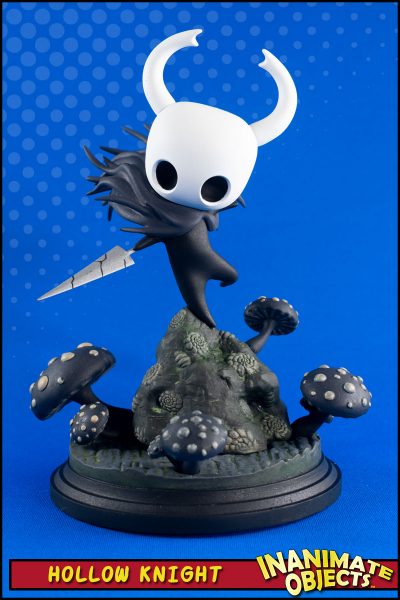 After printing my first Hollow Knight for my son, I came across this slightly more complex version. I had to try it, too.
I do not know the original creator of the 3D file. This is another one of those files that seems to have become detached from its origin, and gets swapped around. If you know who sculpted this, please let me know so I can give proper credit.
The biggest challenge on this piece was identifying where the mushrooms should attach. It is not obvious!
I painted the bumps on the mushrooms with glow-in-the-dark paint.
The final piece is somewhat fragile, so it lives in a bell jar now.
Created November 2021