Hill Valley (BTTF)
Posted on February 8, 2015
Difficulty: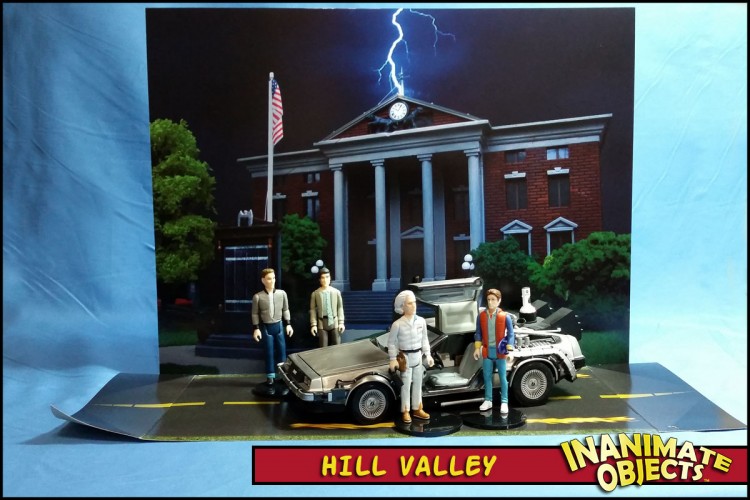 The vintage-style playsets continue! This time it's just a backdrop, as the Delorean is really the centerpiece.
My choice of the lightning-struck clocktower was more chance than my decision. Not having the time to craft some art from scratch, I searched for the largest images I could find. This one qualified. Normally I would credit the artist, but I could not find such information. The original image was branded with a Heroclix logo, but whether this was fan art or something official I could not say.
One I cleaned up the art, I simply mounted it to foamcore. Boom! All done.
The Delorean is the die-cast 1/18th version produced several years ago. It's a hair too small, but I think it looks more accurate than the too large 1/15th version by Diamond. (I should mention the road in the photo is from the 1/15th's packaging.)
Created February 2015