Harley Quinn (Whack-a-Bat)
Posted on July 6, 2013
Difficulty: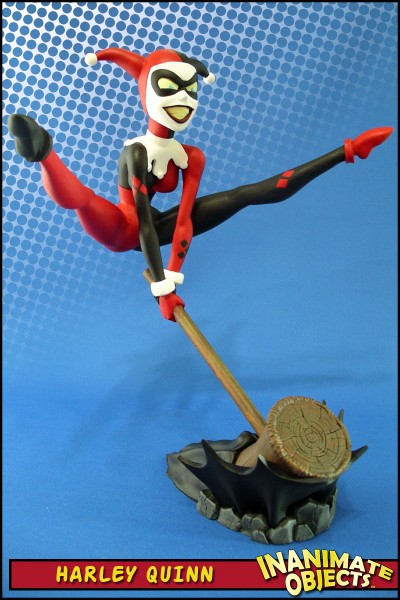 Some time ago I stumbled across the amazing work of Sean Burford. Clearly, I was drawn in by his "Whack-a-Bat" Harley Quinn, but I was soon overwhelmed by the depth of his work. The man is a talent!
I was lucky enough to be able to purchase this Harley to paint up for my own shelf. The casting I received was excellent quality, and required only minimal clean-up. The full piece about 11.5 inches tall, making her in approximate scale with the old WB Store maquettes. I simply love the creativity of the pose and the engineering involved.
Thanks, Sean! I hope to add of your work to my collection soon.
Created December 2011