Harley Quinn (Swimsuit)
Posted on July 2, 2013
Difficulty: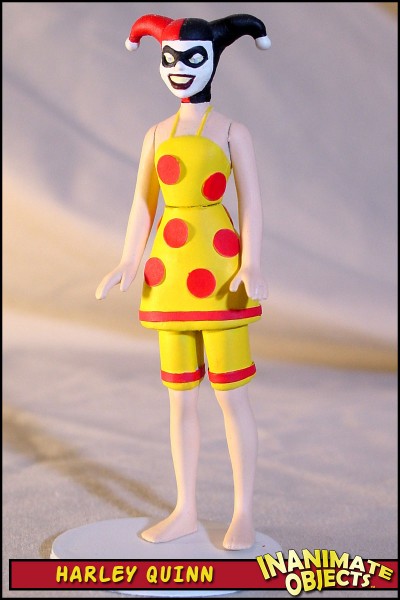 True, this particular design hasn't appeared in an episode, but one can't have a swimsuit Joker without a Swimsuit Harley.
The main body is from a Mulan figure (affectionately called "Underwear Mulan"), while the head is a cast copy. The skirt is sculpy with liquid plastic poured over it to keep it smooth. The dots are actually stickers, available at office supply stores. They might fall off in a matter of months, but I dread the thought of painting all those circles.
For those of you who are armchair costume historians, her outfit is based on swimsuits of the the 1920s so she would match Joker's.
Created Spring 2000