Harley Quinn (Return of the Joker)
Posted on July 6, 2013
Difficulty: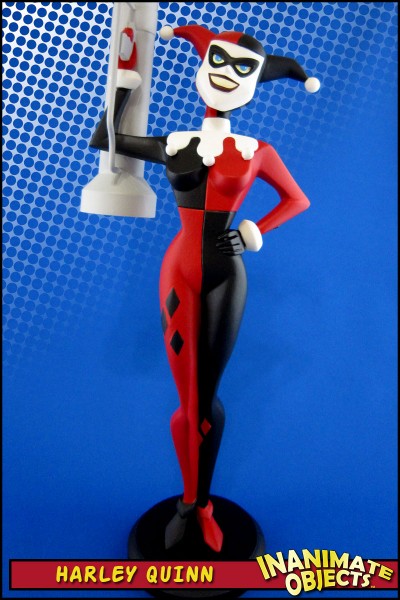 Cory Smith is an incredibly talented sculptor and illustrator. Seriously, the man is just crazy with talent. I wish I had half his ability to sculpt. If you're not familiar with his work, visit his website to see some of the finest animated-style maquettes you'll ever see.
A few years ago he crafted an amazing Harley maquette, based on her appearance in Batman Beyond: Return of the Joker. Given my love of the gal, I simply had to add her to my shelf. The following photos are my finished and painted rendition of Cory's fantastic sculpt. (Only took me three years to finish her.)
Thanks for making Harley available, Cory!
Created Summer 2009