Harley Quinn (Pouty)
Posted on July 14, 2021
Difficulty: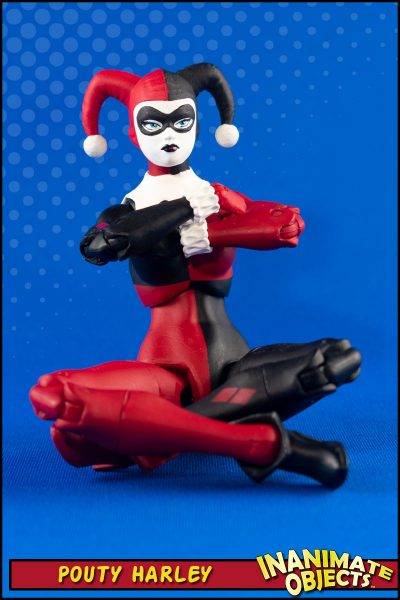 3D-printing is really changing the customizing game. Every day I see talented folks creating new parts and accessories that we could only have dreamt of 20 years ago. I'm slowly making my way into that world myself, but for now, I'm happy to avail myself of some of the new parts that come my way.
Do you follow Metaverse Customs? You absolutely should. He is cranking out some amazing stuff on his resin printer. When I saw he was offering this "pouty" Harley head, I had to have one.
And that's pretty much all this piece is. A 3D printed head on a DC Direct Essentials Harley body.
I said it 20 years ago, and I'll say it again now. You can never have too many Harleys.
Created June 2021