Harley Quinn (Pirate Queen)
Posted on February 1, 2021
Difficulty: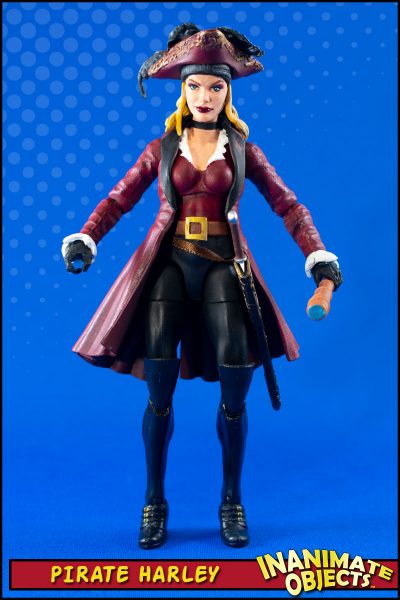 Some time ago, I saw a no-paint kitbash project that used the Marvel Legends Elsa Bloodstone figure to craft a female pirate. I knew with a few twists to that recipe that a new career path for our dear, beloved Harley would soon open up.
I didn't have to change or add much to Elsa to make it work. I shaped the belt, shirt collar and cuffs from Magic Sculpt. Her head is a Marvel Legends Enchantress, with DC Essentials Catwoman hair. I sculpted additional hair and the bandana over her noggin. The hat and some of the accessories came from a WWE Kairi Sane figure. The sword and sheath came from a TB league gal. It's held in place with ribbon.
I started thinking about this project around the same time the Plunderlings were announced. So now she is the Plunderling Queen!
Created October 2020