Harley Quinn (Holiday)
Posted on February 7, 2021
Difficulty: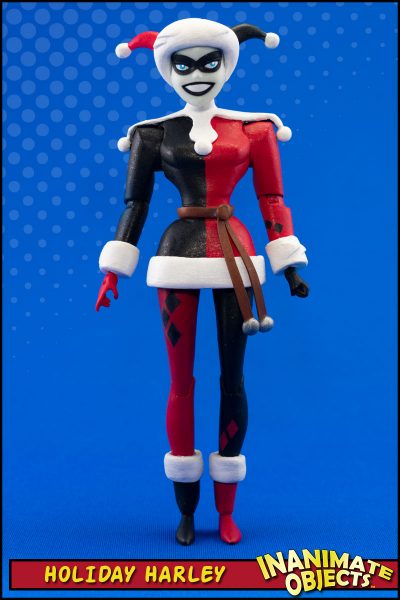 I think this is the third time I've made a Holiday Harley based on the "Batgirl Adventures" comic book. I love that book, and I keep deriving inspiration from it, even if that means making the same thing over again in different scales.
This 6″ version combines parts from TNBA Harley and Roxy Rocket. It's Roxy's torso and sleeves, and Harley's everything else. And lots of epoxy. And sanding. Lots and lots of sanding. Oh, the belt ties are cut from vinyl.
Glad to have her on the 6″ shelf. Maybe I'll revisit her again in another 10-15 years.
Created January 2021