Harley Quinn (Ghostbuster)
Posted on June 3, 2018
Difficulty: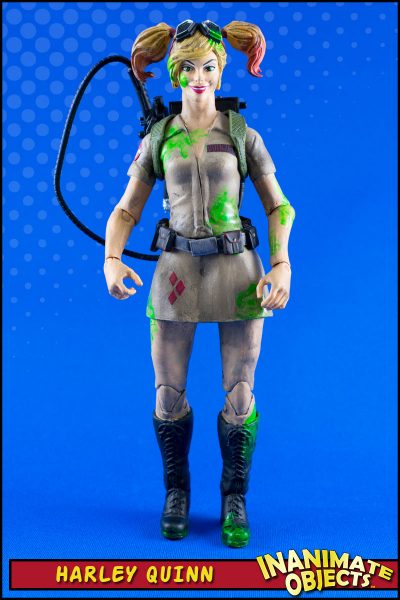 What can't Harley be adapted as? The inspiration for this project came from a New52 comic, in which Harley dons a very Ghostbusters-esque version of her red and blue to hunt to spooks. Of course, I did not care for the color scheme, so I opted for something a little less New52ish.
The base of the figure is the Diamond Select Mallrats Renee figure. The only physical changes I made to the body were the sleeves and the front of the shirt. The head and belt come from a DC Collectibles Bombshell Harley. Renee is meant to be in the 7″ scale, but she's a bit short. The existing 7″ proton packs looked to big, so I applied one from the Mattel 6″ line. It fit perfect!
Once I had her painted, I decided she looked to drab, so I applied "slime" and "dirt." This is Harley Ghostbuster at the end of her shift.
Created April 2018