Harley Quinn (Bust)
Posted on July 6, 2013
Difficulty: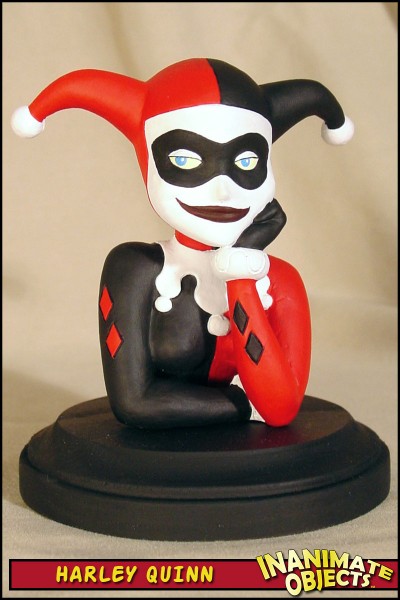 This Harley bust garage kit was sculpted and produced by Jason Peltz. The basic sculpt is very good, and really captures the spirit of the character.
The casting of the sculpt leaves something to be desired, as the overall texture is not smooth and had numerous air bubble marks. The inside of one arm (that can't really be seen from the front anyway) was a botched mess, and had to be recreated as best as possible. I did my best to clean up the one you see here, but up close she still looks a bit rough in the face.
She came to me as one piece, though she looks to have been cast in two separate pieces. The height is about 4 inches tall, which seems to be the going rate for mini-busts these days.
Created Summer 2002