Harleen Quinzel (Arkham Asylum Doctor)
Posted on March 22, 2014
Difficulty: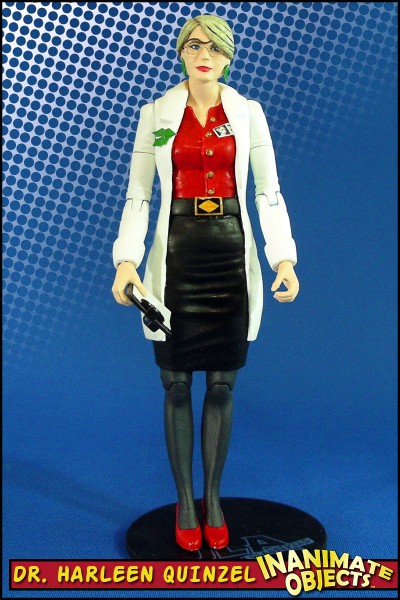 I have really enjoyed all the "Arkham" games so far, including Arkham Origins. (It may be the weakest, but it's still better than most games.) And being the Harley fan that I am, I was happy to see her in it, even if her placement was a bit shoehorned. While DC Collectibles has done a good job of making most of the game characters in figure form, I doubt they'll get to a "civilian" version of Harleen. (Famous last words, I know.)
As luck would have it, I happen to have an old Cordelia figure (from Buffy the Vampire Slayer) that shared many similarities with the good doctor. Many sculptural changes were required, but it was much better than starting from scratch. Magic sculpt was used to alter the coat, shirt, and hair. The skirt was trimmed and the shoe straps Dremeled off. Details like the glasses, holly, ID card, and earrings were cut from vinyl.
She's not perfect, but she's not bad either. Looks pretty good next to a grinning Joker.
Created March 2014