Hamilton Hill (TNBA)
Posted on July 23, 2016
Difficulty: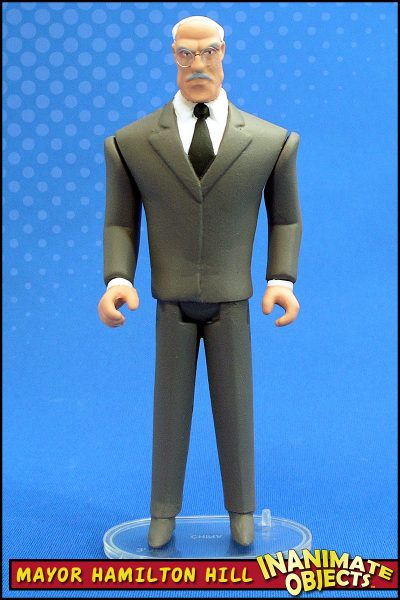 I started Mayor Hill as an afterthought while working on other customs. His body is comprised of discarded pieces: Two-Face torso, Ra's arms, and Joker hands and legs.
I really wanted his noggin to be accurate, and that was going to be tough to build from existing heads. So I approached the charming and talented Glassman and asked if he would like to repeat the success of our previous joint projects. Happily he agreed, and though it took awhile, the result was worth the wait. Once I gave the good Mayor some paint and his clear, vinyl glasses, he was ready to govern.
Glassman is making copies available to order, so check out his website!
Created July 2016