Hall of Justice
Posted on July 5, 2013
Difficulty: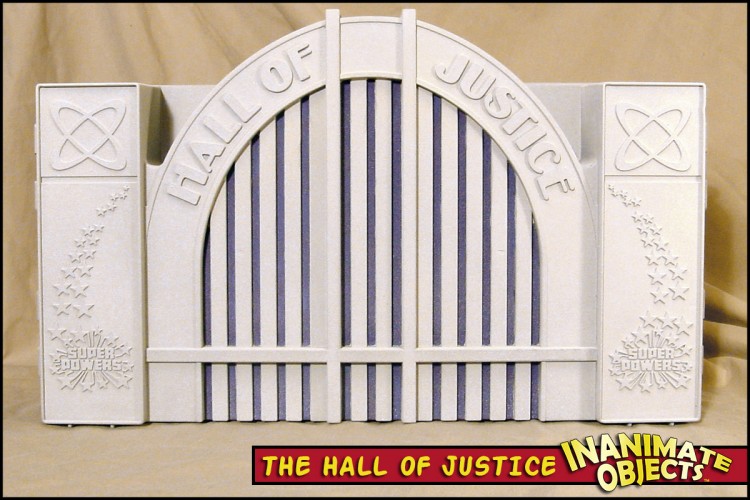 First, I have to admit I can't stand any incarnation of this cartoon. Even as a kid, I knew the quality was abysmal. The recent DVD did nothing to remove those doubts, and in fact only enforced them. (I tried watching the DVD. I really did. But the ensuing headaches it caused prevented me from watching more than three minutes of each episode.)
That being said, I love the new DC Direct line of figures. Despite the quality of the show, I really appreciate the simple designs. Each one captures the boiled-down essence of each character, up to that time anyway. Having these designs in this scale is a real treat.
My figures needed something to "ground" them on the shelf. The obvious choice was the old Super Powers playset. I got one cheap off eBay, but the horrid yellow was worse than I expected. So, into the spray booth went the front panel. Ignoring the Super Powers trail of stars, I think it serve its purpose just fine.
Created 2003