Gsptlsnz (Reclined)
Posted on October 18, 2013
Difficulty: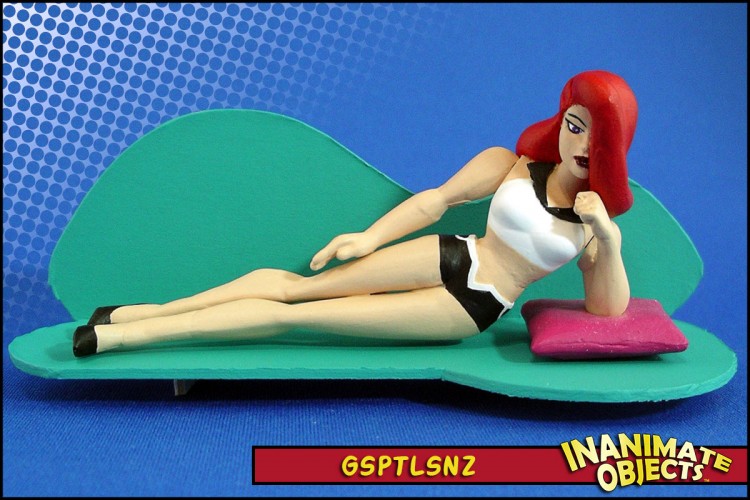 Gsptlsnz was a labor of love. Repositioning a figure's limbs like this is usually the work of Climax1. I guess I was following his style on this one.
Gspy is mostly a Hawkgirl figure, with her limbs removed and repositioned. She's also been repositioned at the waist. Her lower right arm is a Hasbro TNBA Poison Ivy. Her head is a casting of Witchblade.
Originally, her left hand was meant to meet her chin, but after I applied the hair, that wasn't the case anymore. Also, to her stabilize her, I crafted a pillow for her left elbow to rest on.
I purposefully left her body "generic." This is so details can be added as needed to make other characters, and you can bet your Timmverse DVDs I'll be doing so. In Gspy's case, I used Magic Sculpt to go back and add some details of her shirt and short pants.
Her couch is a temporary one until I can craft a full playset.
Mxy is a lucky guy.
Created October 2013