Francine Langstrom (BTAS Bat Monster)
Posted on August 11, 2022
Difficulty: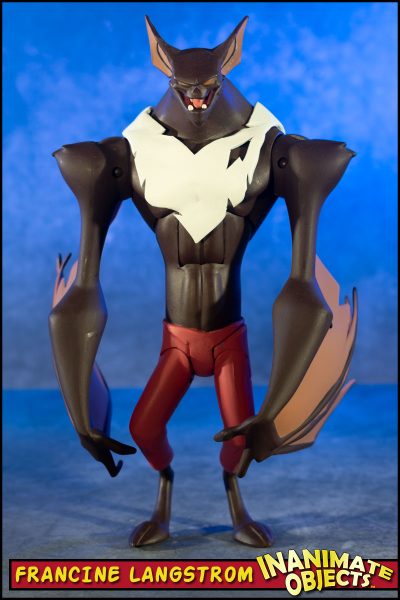 "Lady Man-Bat" is one of those customs figures that almost every BTAS customizer makes eventually. It's not too difficult to get right, and it's a legitimate variation on the design.
Clearly Mrs. Langstrom was built on a regular DC Direct BTAS Man-Bat figure. The only physical addition is the torn shirt. I wrapped the figure in plastic wrap, then blocked in the rough shape of the shirt using ProCreate. Once cured, I could easily remove the sculpt and plastic wrap. I discarded the wrap, and then started to sand and cut the cured shape into the ragged shirt. Ultimately I ended up with a removable piece that does not harm the original figure.
All that was left was white paint for the shirt and pink for the pants.
Created May 2022