Francine Langstrom (Bombshell Bat Monster)
Posted on July 17, 2022
Difficulty: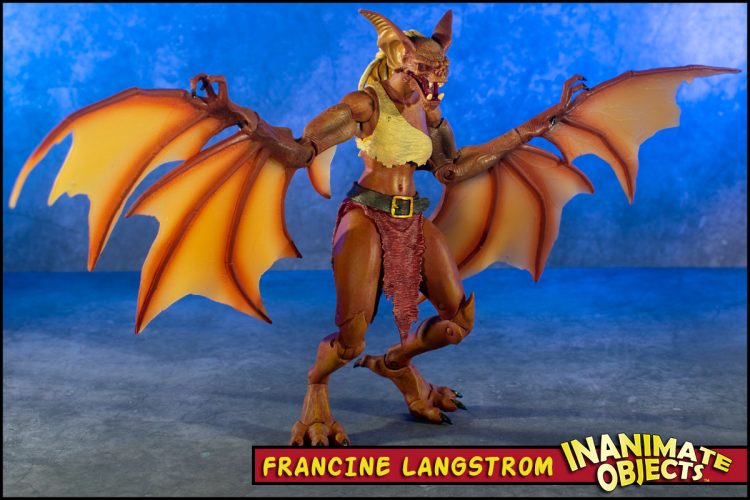 What would Man-Bat look like in the Bombshells universe? The monstrous transformation probably would not have fallen to Kirk Langstrom first. More likely, his wife would be the first to be altered by the serum. Of curse, she has a history of becoming a Man-Bat…. er, WoMan-bat? Lady Man-Bat?…. in various stories already.
This was another of my experiments with NECA's Gargoyles Demona figure. The body and legs were perfect, especially the rough-hewn clothing. But changes were required. I acquired a Mattel DCUC Man-Bat on eBay, and started swapping parts. I dropped Demona's wings, filling in the holes on her back. I swapped Demona's arms for Man-Bat's wings. (The swivel joints above the bicep were a near perfect match, but one broke, so I had to replace it with a styrene rod.) Demona's head was replaced by Man-Bat's, but I kept Demona's hair, and blended into the back of Man-Bat's noggin.
The paint choice for the clothing is meant to be a call-back to Francine's monstrous turn in Batman: The Animated Series.
Created May 2022