Dummy
Posted on June 30, 2013
Difficulty: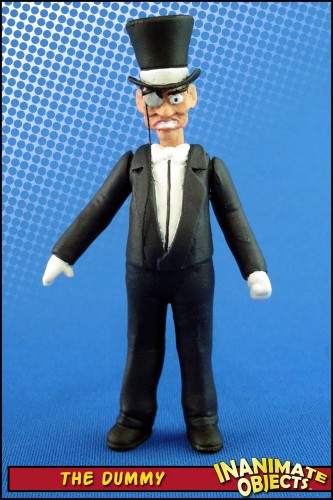 A couple of years ago, a fellow called the Guff entered the customizing scene, and he has done nothing but amazing stuff since! He not only creates great customs, but crafts some fine original and modified sculpts, and then makes them available to others via casting.
The Guff has a penchant for obscure characters from the printed page and the screen. The Dummy here is a perfect example. If the Guff hadn't made him, I'm not sure I'd have even noticed he was a member of the Legion of Doom.
These photos represent Guff's casting of the diminutive man/puppet. (No one really knows!) The only change I made was to the pelvis, allowing him to stand a bit straighter.
Thanks to the Guff for sharing a great sculpt!
Created October 2012