Desaad
Posted on June 30, 2013
Difficulty: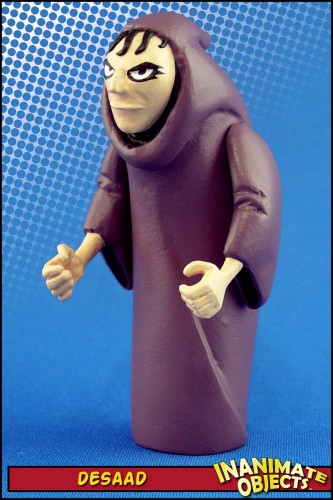 Desaad is the result of what turned out to be something a joint project between Quartermain and Stew. Quartermain has really been knocking out some great original sculpts recently, and Desaad is among those. Stew has been mastering the arts of molding and casting, and generously providing needed parts to his fellow customizers via his site. Quartermain allowed Stew to duplicate his Desaad sculpt. Stew made a few modifications, and then made castings to share with others. The result is a screen accurate Dessad that Mattel would be hard pressed to match.
All I did was apply the paint.
Thank you Quartermain and Stew!
Created November 2010