Darkseid's Throne Room
Posted on July 10, 2013
Difficulty: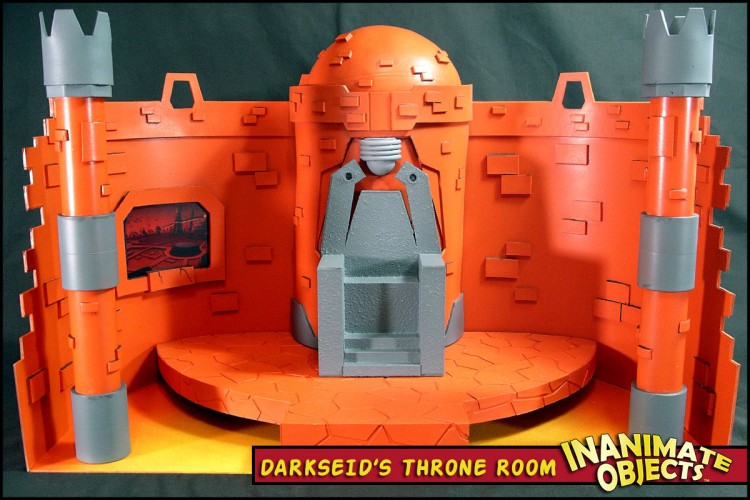 Darkseid's throne room had been in the back of my mind as a project for some time, but it was a gathering of the some of the finest customizers for the New Gods showcase that gave me the excuse to make it.
Like all playsets of this nature, the first problem is how to best represent a large space in a more modest container. In this case, I cut the main platform from a full circle to a half circle. The suggestion of the throne room is still very present, without the playset taking up half a room.
The foundation of the set is a "box" made from illustration boards. Thinner poster board allowed for the curved wall effect. Thin foam was used for the bricks, so they could curve along with the wall. The main pillar in the middle is a similar combination of thick and thin paper products, foam, and a Styrofoam ball quartered and covered with modeling paste for the dome.
The floor is illustration board, with poster board cut and pasted piece by piece for the stonework. Though not apparent in the photos, lights rest under the floor creating an illusion of depth.
The smaller pillars are PVC pipe and fittings, with cut foam around the top.
The throne is illustration board. I sprayed it with the "rock texture" spray paint before covering it with solid grey.
The monitor on the wall features multiple images that can be swapped out.
Created April 2013