Darkseid
Posted on July 10, 2013
Difficulty: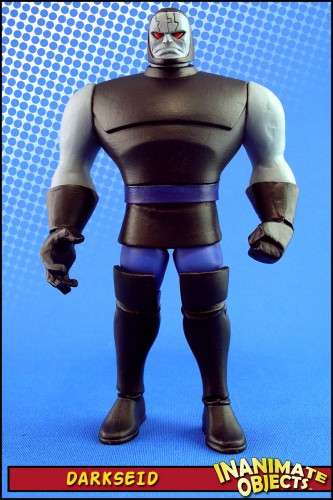 Some time ago, the prototype Darkseid figure made its way to eBay. Fortunately for us customizers, this prototype was molded and cast.
I think it's fair to say most of us agree the prototype is far superior to the Darkseid that Mattel released to mass retail. However, it still suffers from a common Mattel problem: its too short! I wanted to correct that problem, and make a superior Darkseid.
The torso, head, and upper arms come from the prototype. The hands are from the "Destroyer" Darkseid. The "skirt" and legs are from the mass-release Darkseid, bound by a vinyl belt.
This was one of the first figures I made using rare-Earth magnets for the joints. What a joy! I'll never go back to manufacturing pegs again!
Created March 2013