Christmastown
Posted on February 8, 2015
Difficulty: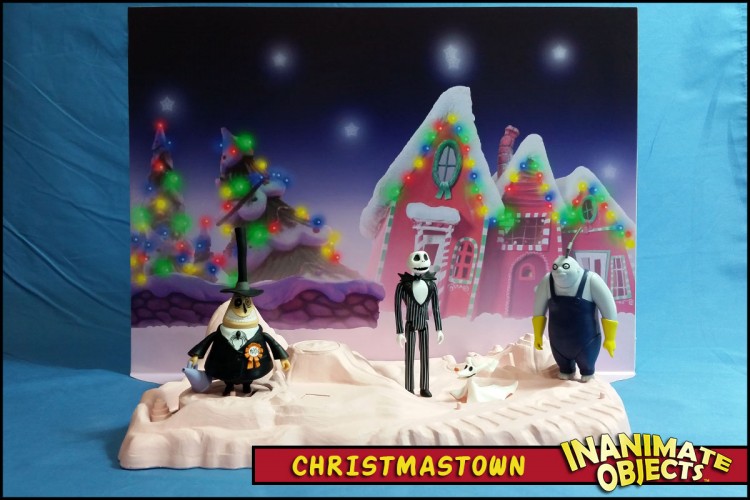 Another fine collaboration with the amazing A-Tyke of the Customs! After Tyke and I finished our vintage-style Jack's Lab playset, Tyke moved on to Christmastown. The basic premise was to create a backdrop that would work with one of Kenner's ubiquitous bases. Tyke used screenshots from recent games and modified them in Photoshop, matching the style of the old cardboard AT-AT playset. We didn't opt to build any dimensionality this time. It's just a backdrop. But it works well.
For those who might ask, the tracks on the base are from Jack's Christmastown tractor/sled thing.
You can obtain the file to print in the downloads section under "playsets." Be warned that it is large. Printing it full size might require some creativity.
Thanks, Tyke!
Created February 2015