Catwoman (New 52)
Posted on May 17, 2015
Difficulty: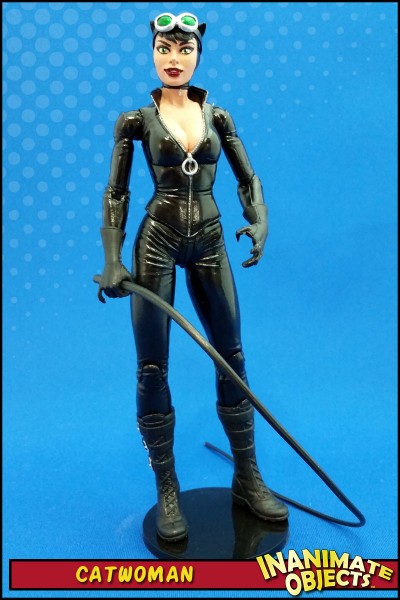 Some time ago DC Collectibles released a set of seven villain figures. The only new on in the bunch was Catwoman. Naturally, that's the only one I wanted. But I wasn't about to pay over $100 for just the one figure. So I waited, hoping Catwoman might show up on eBay by herself.
Sadly, I never saw that happen, but I did finally come across a "prototype" on eBay. (Was it really a prototype, or just a well-made copy? I'll never know.) For $15 this was a much better deal! She was molded in black plastic, but missing her goggles and whip.
I stole some goggles off a Mattel Catwoman. They're a little small, but they look all right when placed on top of her head. I grabbed a spare whip from the parts box. The rest is paint.
A little patience paid off in the end.
Created May 2015